All About Worth The Fight Boxing: The Story of the Worth The Fight Juggernaut and the Women Behind It
All About Worth The Fight Boxing
The story of the WTF Boxing juggernaut and the wife and wife team behind it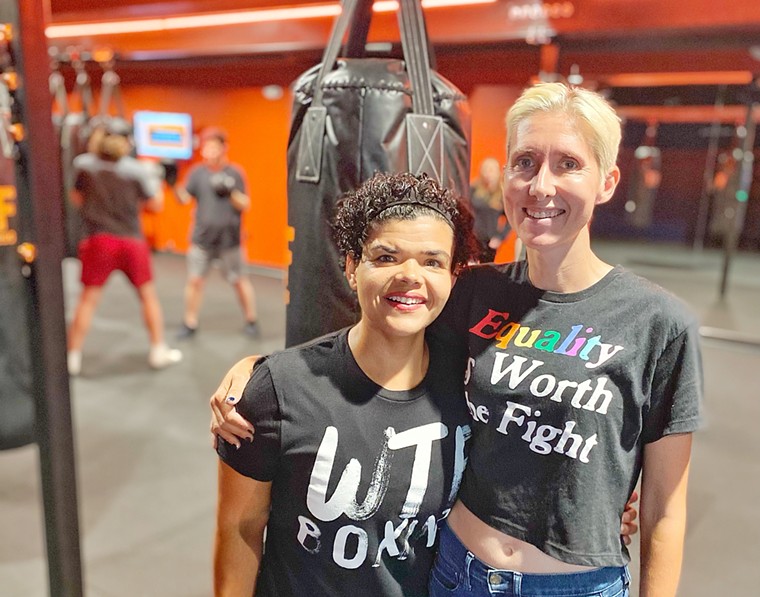 Hello, we are Emily and Gladys, the owners of Worth The Fight Boxing! WTF Boxing is a small independent fitness studio in downtown Denver, offering boxing, kickboxing, strength training, HIIT, and yoga bootcamp classes. We're all about making fitness empowering and fun!
We were inspired to open Worth The Fight as a result of Gladys' journey: she lost 120 pounds ten years ago through diet and exercise modifications and has kept it off. It was deeply transformational for her, and we wanted to bring the same transformation to other people.  Gladys' story is recounted in her interview in Arianna Huffington's magazine, Thrive Global!
We love helping people achieve their fitness goals! We are personally in our downtown Denver boxing studio every day, and we know every member and their fitness journey.
At WTF, you'll get the quality and experience of a big franchise or chain but from a small family-owned independent fitness studio. The best of both worlds!
WTF Boxing is also a female-owned, BIPOC-owned, gay-owned small business, which is fairly unusual. We might be the only such fitness studio in Denver. Because of this, it is mission-critical to us to create an accepting, non-judgmental environment for all.
Come try WTF Boxing without commitment – get 7 days of unlimited boxing classes in Denver for $29!
Stay active, become empowered & connect with a community.
Sign up to get more information about WTF or to try a Denver boxing class!